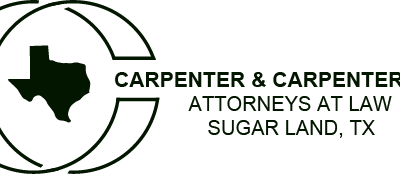 Carpenter & Carpenter, P.C. was 25 years old as of May 1st.  In conjunction with our 25th anniversary we have updated our website. Please take a look at it when you have a chance and let us know what you think. When we started our firm Kathy and I knew that we...
read more
CONTACT
322 Brooks Street
Sugar Land, TX. 77478
281-565-5900
Email Us
HOURS
Mon-Thur, 9 am - 5 pm
Fri, 9 am - 4 pm
The use of this site for information or communication with the firm or its employees does not establish an attorney-client relationship. Confidential or time-sensitive information should not be sent through this site. Brent Carpenter is the attorney responsible for website content.